Dear frands,
there was a candlelight vigil at Christina's hometown, Marlton. Since most of you probably didn't have the opportunity to be here, I just wanted to share this video with you.
Speakers including her brother Marcus, Lauren, Sarah, Pete Innaurato shared their memories there.
"Christina was awesome…She loved this town, she loved this state, she loved singing, she loved the Lord and she loved me and she was just my baby sister,"

— said Marcus Grimmie
After the speeches, mourners bowed their head as a bagpiper solemnly performed "Amazing Grace." The lights were switched off on the field and the crowd bowed their heads in silence as the candles illuminated the night in tribute.

Also, I would like to remind you about the GoFundMe campain to Support the Grimmie family, you can find more info here https://www.gofundme.com/christinagrimmie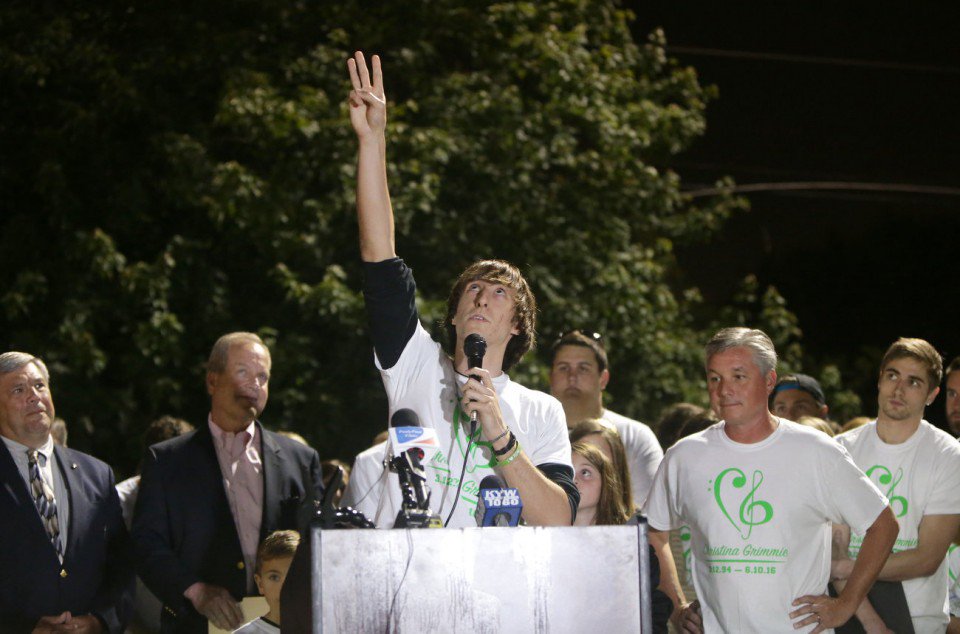 ---